Fancy Dress Festival Trends
Mark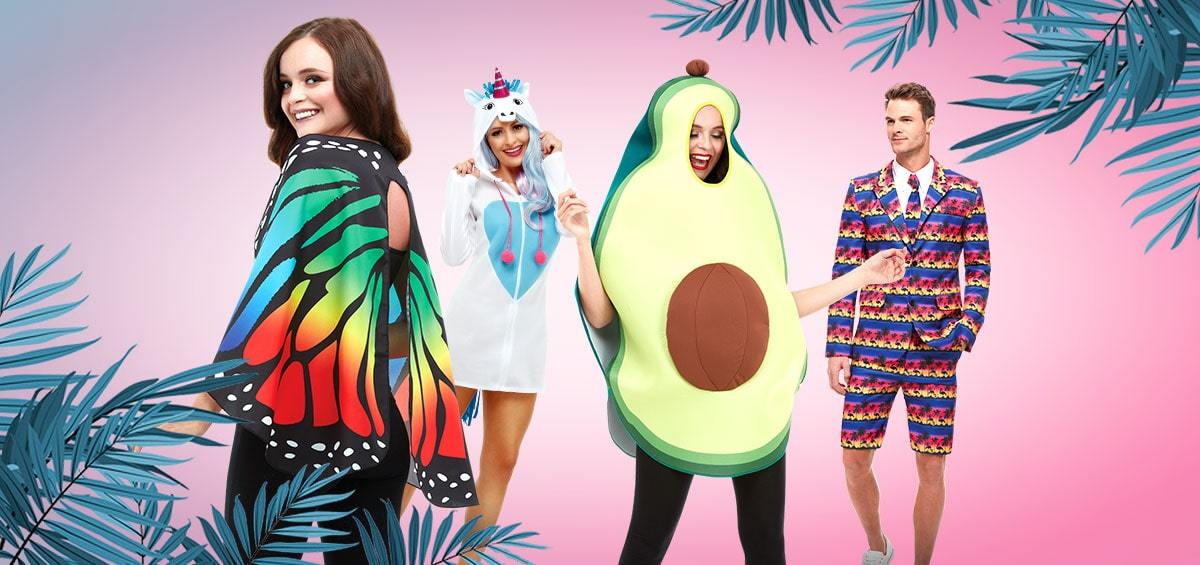 From food inspired outfits and accessories to a new range of inflatables, you will love our new line of festival fancy dress which include loads of great items for the upcoming festival season.
As the demand for food inspired costumes continues to grow, we have created a range of fun fruit and vegetable costumes and accessories, including on trend avocado tabards and pineapple glitter glasses – all perfect for festivals!
A new range of hooded unicorn, flamingo and parrot dresses is also great for anyone looking for something unique and stylish this year. Since tropical print doesn't seem to be going out of style any time soon, we have recently introduced two new stand out suits in cool flamingo and palm tree print.
Another popular option for festivals is anything with rainbows and our new lines include a selection of rainbow costumes and accessories. Let's not forget about a new range of inflatable costumes! We have recently released the new unicorn, rainbow, pineapple and ice cream inflatables which will make great additions to festival pictures.
You will find hundreds of Costumes and accessories at MAD Distribution that will make you stand out from the crowd at any festival!